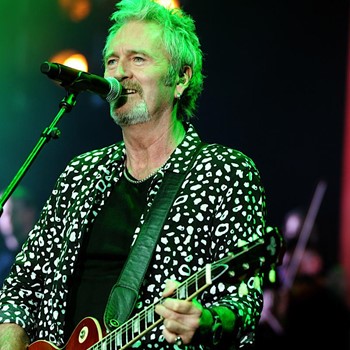 Lead singer and guitarist Pete Lincoln is the newest member of the band, joining in April 2021.
Pete was born on 15 March 1956 and grew up in his native Geordieland, Newcastle upon Tyne in the north east of England.
He picked up the guitar early in life and pretty much hasn't put it down since.
Earning his 'stripes' through hard work and dedication, Pete's early career was spent working both onstage and in the studio with artists including Sir Cliff Richard, Tina Turner, Shakin' Stevens, and many more.
Before taking up the role as lead singer and bassist for glam rock legends The Sweet in 2006, Pete enjoyed 10 years as frontman for Sailor, who had worldwide success with hits like Girls, Girls, Girls and A Glass of Champagne. The last four decades have seen him touring all corners of the globe, from New Zealand to Greenland.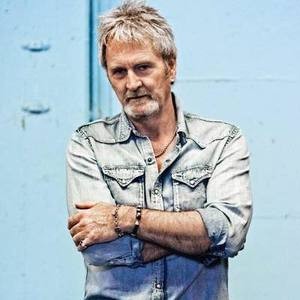 In 2013 Pete released his long-overdue debut solo record Soul Searching, followed by a second album Heartbeat in 2016, both featuring collections of self-penned songs.
Pete has always enjoyed the challenge of performing solo with just guitar and voice, and took this to new heights in 2016 when he joined forces with former Sir Cliff bandmates Mick Wilson (10cc) and Peter Howarth (The Hollies), to form FRONTM3N. The trio performs acoustic arrangements of those iconic 70s hits they lent their voices to over the years. In 2018, FRONTM3N released their first studio album All For One featuring their own songs, followed in 2020 by the live CD/DVD package Up Close.
This brings us up to date and to the brand new and hugely exciting challenge of taking up the baton as lead vocalist for Smokie. Pete can't wait to get started.
Keep up to date about where Smokie are playing.
You don't want to miss them!
Nostalgia at its best.
A 5 star show.

Belfast Telegraph