SMOKIE FANS ....... MEET PETE
Smokie would like to welcome Pete Lincoln into the Smokie family.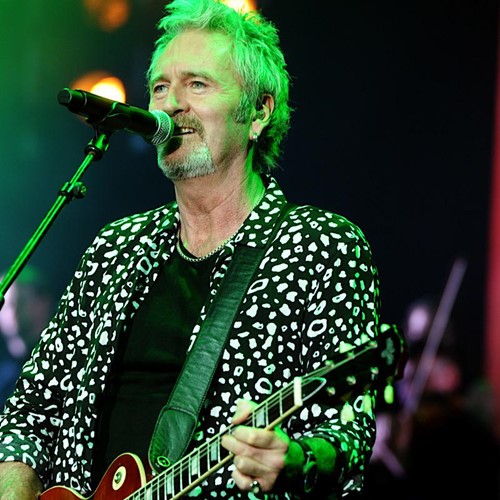 Pete has been a long-time friend of the band over many years.
Both Smokie and Pete have often been on the same bill and shared many a stage, so he knows Smokie very well and vice versa.
Pete comes with a wealth of experience and has an extensive personal musical CV.
Over the years, he has worked as a backing singer with Cliff Richard, he has fronted Sailor and as most folks will know, Pete was lead singer with glam rockers "The Sweet"
In recent years he has been quite busy with his project "The Frontm3n" as well as being a solo artist releasing his own albums.
Pete is an excellent and versatile musician, both on electric and acoustic guitar. He is also an accomplished songwriter; attributes that were paramount when we set about looking for a replacement for Mike Craft.
We are well aware that change is sometimes hard for fans to swallow, but we sincerely hope that Smokie fans worldwide, will welcome Pete on board and give him the support that you have always shown in the past.
 Pete will join Smokie in rehearsals as soon as Covid restrictions are lifted.
Smokie fans will be pleased to know that we will once again, be ready to hit the road and bring you the energetic show that you are used to seeing and expect.
Please support Pete and give him the encouragement that he deserves in taking on the task of fronting Smokie.
We also know that fans will want to meet and speak to Pete when we finally get back on tour.
He is one of life's nice guys and very approachable.
We are delighted and excited to have him on board!
Keep up to date about where Smokie are playing.
You don't want to miss them!
Nostalgia at its best.
A 5 star show.

Belfast Telegraph