Many of you, have been asking who has been playing bass for Smokie the last few weeks?
That guy is Jon Clifford Cox!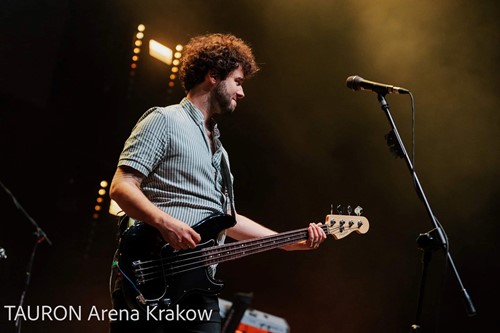 However; last night in Krakow, Poland, was Jon's farewell to his stint in Smokie, before Luke returns once again.
Smokie would like to thank Jon for his enthusiasm, his professionalism and the general great attitude he has brought to the the band both on and off stage.
We shall miss Jon's eclectic taste in music that has been blasting out in our dressing rooms in the last weeks.

Jon has an impressive CV and he has played with the likes of the great Albert Lee.
We wish Jon all the luck in the world, we know he has impressed many on the shows he has done, and we shall hopefully remain friends for a long time to come!
Go get 'em Jon!
Keep up to date about where Smokie are playing.
You don't want to miss them!
Nostalgia at its best.
A 5 star show.

Belfast Telegraph