To Smokie fans far and wide.
We are saddened to announce that Mike Craft has decided to leave Smokie.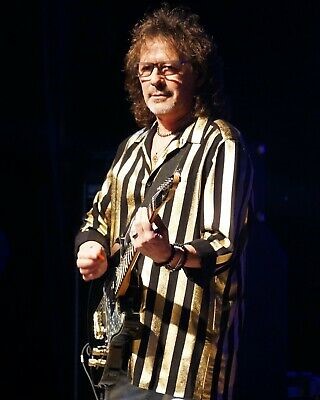 Mike has been with the band 26 years, having joined in 1995 after the tragic death of Alan Barton.
Mike had a huge pair of boots to fill at the time, and he did that job admirably.
His contribution to the legacy of Smokie will be written in history and deservedly so.
Mike is widely recognised by many as an extremely professional artist.
His dedication to the band was never in question and Mike was incredibly popular amongst Smokie fans far and wide.
Mike could also be incredibly witty and he gave us many a laugh, on so many occasions.
Mike made a name for himself on his debut album with the band, "The World And Elsewhere"
In many ways, it is recognised that Mike injected a new energy into Smokie, especially with his energetic live performance and his gift of talking to any type of audience.
Mike made an incredible contribution to a further 7 studio albums as well as various compilations and live DVD's.
 As a band, we tried to encourage Mike to stay on board, but Mike felt the time was the right to step aside; and we quite rightly, respect the difficult decision Mike has taken.
Terry, Mick, Martin and Steve
Wish Mike the best of luck for the future.
We sincerely hope he enjoys his retirement with his wife Julie.
Smokie will of course continue and we will update you after the weekend.
...