Last night in Melbourne there was a most emotional reunion for Smokie, when we found out that original lead guitarist Alan Silson was in the audience.
We made sure that we got Alan backstage after the show.
A few laughs and a few tears as you'd expect, but we were all delighted to see Alan.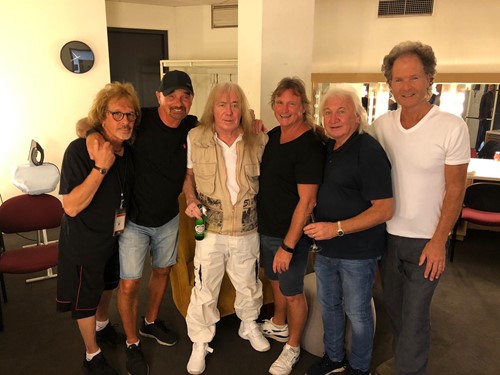 We are well aware that past members are always in the thoughts of our loyal fans and this is one post that we are so happy to share with you all.
One thing that we have vowed to do, is stay in touch with Alan, he informs us that he is still playing guitar and he was in great spirits!
...